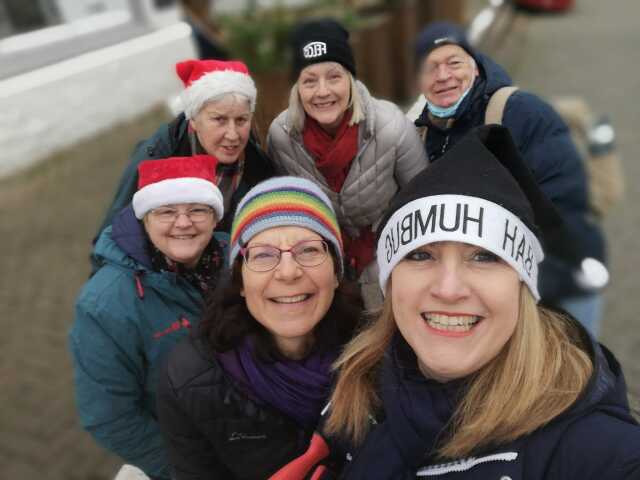 Litter Picking on beautiful Minehead beach
There's something about going for a walk along a sandy beach when the wind is up, it's cold and you know you've put enough layers on to embrace the chilly weather. That's how I felt when the team from Minehead Information Centre, joined by 2 of our trustees went for a festive litter pick just before Christmas along Minehead beach to build up an appetite for our Christmas lunch at The Beach Hotel.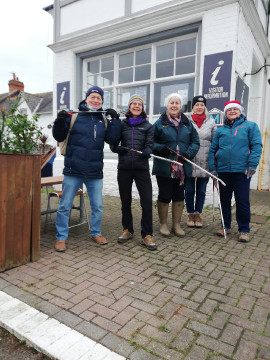 Who knew how satisfying it felt to use a bright red litter picker to grasp flimsy bits of plastic, fag ends, discarded drink bottles and cans and stuff them into a bin bag while saying good morning to dog walkers and families out for a stroll.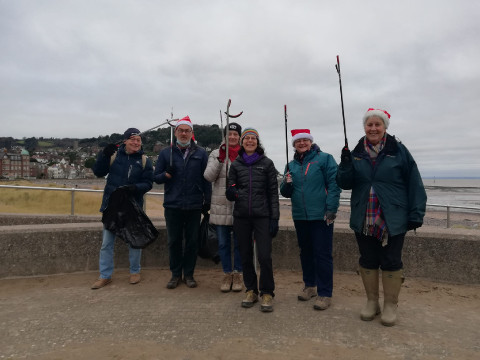 I have to say some of my colleagues became a little competitive on the quantity of waste collected and another developed a sixth sense when it came to seeking out and removing rubbish from bushes along the esplanade above Minehead beach. It was nice to finish our 2021 season at Minehead Information Centre on such a positive note and get a glimpse of the hitherto hidden skills of my wonderful peers.
You don't have to take my word for how satisfying litter picking on the beach is: join Plastic Free Minehead and Plastic Free Exmoor for a bracing coastal walk and litter pick from Minehead to Dunster Beach and back on at 11.00am Saturday 15th January 2022. Click the link below for more details.
https://www.somersetwildlife.org/events/2022-01-15-winter-walk-and-beach-clean-minehead-dunster