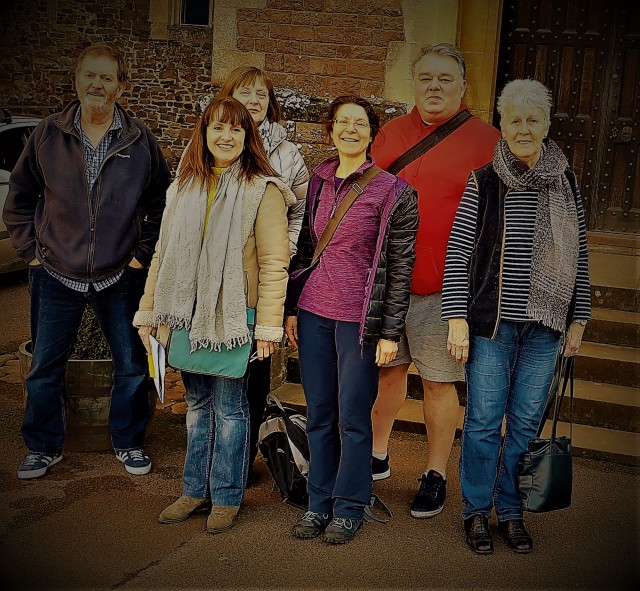 The not so famous six go on a Dunster Castle Adventure!
To prepare for the upcoming season (and enjoy a bit of Minehead Information Centre team building) we headed to the National Trust's Dunster Castle for an undercover guided tour with John, one of the castle's able volunteers.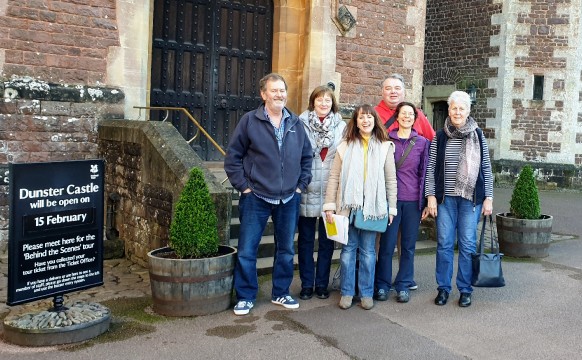 We started in the basement area of the castle before emerging from one of the servant's entrance doors in the main hall. No matter how many times you visit Dunster Castle the impact of it's splendour never fades: Awesome wood work, breath-taking plaster ceilings, tapestries that tell you more than a story and contemporary looking wall paper that was hung over 200 years ago are just a snap shot of what you'll experience during your castle adventure. We were encouraged to chill out and relax on the sofas and chairs in one of the drawing rooms and enjoy the stunning views from the windows before playing a very short game of billiards in the games room.
Something visitors probably won't expect to see is one of the first Hygena fitted kitchens. It was installed by one of the Luttrell sons for his mother after visiting the Ideal Home Exhibition in London. The story goes she wasn't best pleased and refused to use it.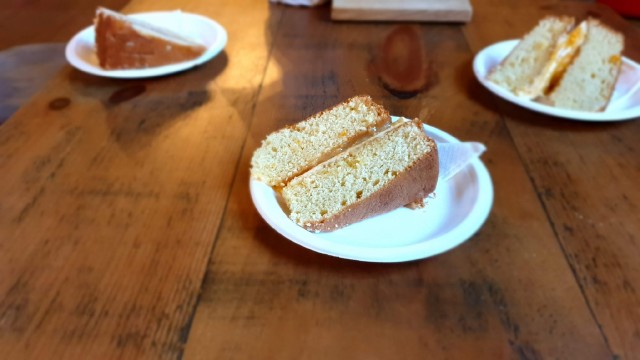 Tenant's Hall, one of the Castle's pop up refreshment venues, was our final stop for a much needed cup of tea and generous slice of cake to help digest all we had seen and experienced on our Dunster Castle adventure!
If you are planning a visit to Dunster Castle it is open 7 days a week with disabled access to most areas. The entry price includes the Castle, grounds and gardens, working water mill, Victorian kitchen tours and attic tours. Check their website for upcoming events throughout 2020 and other trip information. https://www.nationaltrust.org.uk/dunster-castle-and-watermill
Is there a local attraction you'd like us to check out and share our experience or are you a local business who would like us to visit? Please let us know.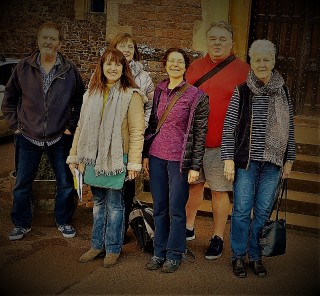 The not so famous six are primed and ready for the next adventure!
Email [email protected] , message our Love Minehead Facebook page or call us on 01643 702624