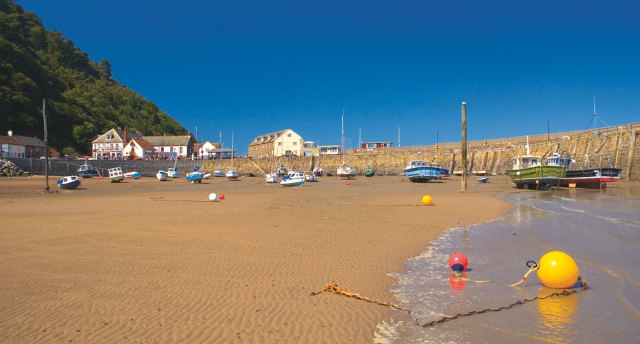 With the summer holiday season in full swing I thought I'd ask some of our delightful visitors to the Minehead Information Centre what their first impressions of our beautiful town were and where they were from. Here's what they said:
"The high street is very quirky and there is good parking in the town. We also enjoy the railway and have been coming to Minehead every year for the last 15 years."
Love from London
"We like the town, there are plenty of restaurants offering gluten free food. All the B & B s have nice accommodation. Love the steam trains and bus to Lynton & Lynmouth. It's so easy to get to other local places from Minehead."
Love from Birmingham
"We've just got here, it's good, and our first impression is the harbour area of Minehead is great"
Love from New York & London
"We come to Minehead as a family the same week every year and stay in the same place. We love the beach and feel at home here, it' like a second home and a family tradition"
Love from Southampton
We are travelling around the south of England and found Minehead to have great food and hospitality.
Love from the Netherlands
"There is an amazing display of flowers as you come in to Minehead on the bus. We love the old harbour and the feel of the shopping area"
Love from the Cotswolds
"We just came for the night; it's a pretty town with very friendly people"
Love from Taunton
"This is our first morning here so we haven't done a lot yet. We're surprised how far the sea goes out, we stood and watched it for 10 minutes. The town is beautiful and we didn't expect to see Wales"
Love from Germany and the Netherlands