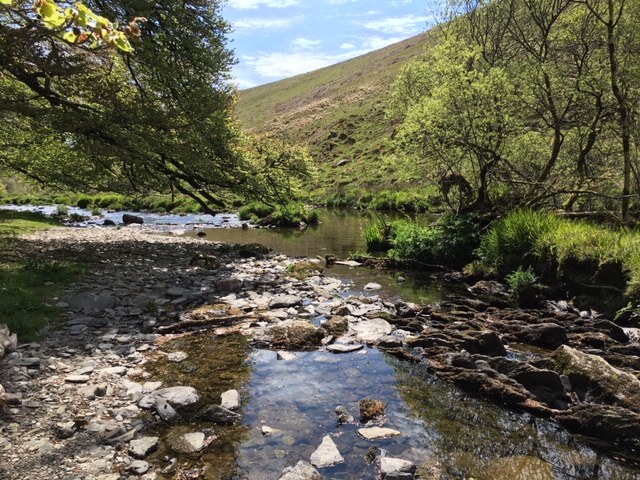 Exmoor Character Cottages
Spring in Exmoor
It was an April morning: fresh and clear
The Rivulet, delighting in its strength,
Ran with a young man's speed; and yet the voice
Of waters which the winter had supplied
Was softened down into a vernal tone.

William Wordsworth was famously inspired by the beauty of Exmoor. His musings on the passing of Winter into Spring capture the serenity and calmness of Somerset's national park, as the ice of January and February melt away and the new year's flowers wake up woodland floors. Spring is the time of rebirth, so why not refresh your soul and be inspired by the beauty that stirred the romantic poets. Exmoor offers a perfect glimpse into nature's cycle.
Watch nature get hare-y
Witness the courting ritual of the 'mad March' hares. Although less common across the county than they used to be, these Exmoor natives can be observed in what is often said to look like a boxing match. The brown hare is best spotted on open fields on March evenings. If you're lucky, you could see as the larger female hares are followed by their potential male suitors, which soon becomes a game akin to tag as the females run away and keep the male hares enthralled. If a male gets too close too quickly, the female will enter into physical combat with him, forcing the male to defend himself. Only the most successful and sturdy males' mate. A much more captivating mating ritual than Love Island!
Wake up to sweet chirping
In March spot the chiffchaff's arrival to Exmoor, one of the parks earliest migrants, which has a characteristic call which you should listen out for. Springtime is also a perfect opportunity to see fluffy-topped Dartford warblers on our heathland, as well as wealth of other birdlife. Here at Exmoor Character Cottages we offer a birdwatching experience with our local guide John Rivoire. You can arrange an accompanied tour to look out for Swallows, Martins, Swifts, Warblers, Cuckoo and many others.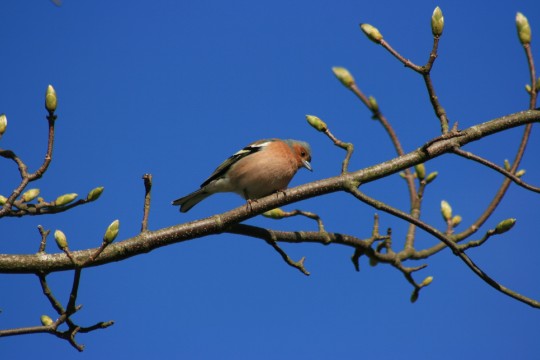 Bluebell Woods
Bluebells typically appear in late April and May. Spot them in Exmoor's ancient woodlands, where the dark and shady conditions accompanied by the Spring light are the perfect environment for these beautiful English flowers to thrive. It is not only bluebells you should watch out for - rhododendrons, azaleas and cherry trees are all at their best in full flower.
Stag shedding season
Spring is the time of year where the red stag sheds his antlers, and you might be lucky enough to spot this curious transformation that occurs on the moors. With a population varying from 3000-4000, spot the rough and thick coats of the deer transform into spectacularly glowing russet red coats.
Booking your Easter retreat in 2021
Your springtime holiday will not be the same without the perfect self-catering cottage to relax in, with a pretty garden to hunt for Easter eggs and some with glorious hot tub. Why not book one of our cottages today? Choose from The Oval in the medieval village of Dunster, The Old Sweet Shop, Pilgrim Corner and the Stone Barn in Minehead. Dogs, kids and muddy wellies are welcome at all our cottages.
Visit us online for availability and information: http://bit.ly/ExmoorCharacterCottages
River Barle in Spring by John Rivoire