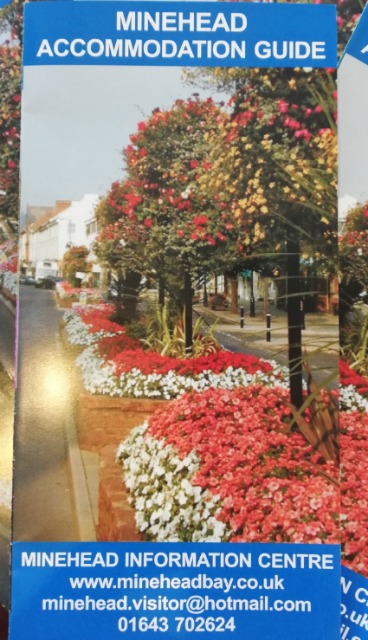 We recently held our annual Accommodation Partnership scheme meeting with the wonderful owners and managers of the different, independent places visitors to Minehead can stay. During the meeting a few things struck me:
1. What dazzling client centred experiences visitors to these venues enjoy. No wonder the owners enjoy return visits from their guests while still attracting new holiday seekers.
2. How supportive of each other and us, the Minehead Information Centre (MIC) they are. As a charitable trust the MIC charges a levy to be part of the Accommodation Partnership scheme which in turn helps us to remain open.
3. The internet has changed us! People's accommodation search habits are different this year. The MIC have sent less postal brochures and answered less email enquiries about where to stay in Minehead compared to this time last year. However we've had more people visiting us and we've handed out almost 1,000 accommodation brochures.
4.Our Minehead Bay website has been much busier than last year. 70% of people who visit our website find us through a Google search and 95% of visitors to our site looked at our "Where to Stay" pages.
5. Accommodation Partnership Scheme members prefer bourbon biscuits in preference to ginger nuts and custard creams.

Email us:

[email protected]

or call 01643 702624 if you would like to find out more about our Accommodation Partnership Scheme.