Fun things for children to do in Minehead
Accommodation
Minehead has a wide range of holiday accommodation and many places welcome children of all ages. See the Visit Minehead accommodation section or telephone the friendly team at Minehead Information Centre for advice and a FREE accommodation booking service on 01643 702624.
Play Areas in Minehead
There are a number of play areas in Minehead to allow children to let off steam while you sit back and grab a moment's rest. Check which ones are closest to your accommodation.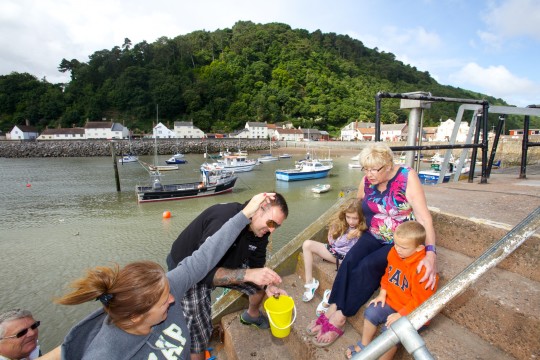 Fun on the seafront
The beach is ideal for watersports such as swimming, stand-up paddleboarding, kayaking and rafting.
Channel Adventure offers a range of fantastic, fun, family activities from the seafront. Don't forget to explore the Minehead Maritime Mile - you'll also need to download the fun heritage trail quiz before you head off.
You can also make the most of your seaside holiday by grabbing a bucket and spade for some epic sandcastle creations or take along a net for a spot of rock pooling or crab fishing. Dip your toes into the sea for a paddle or make the most of the large stretch of sandy beach to fly a kite, play frisbee or cricket.
Credit JMW Photography
Top 10 things to do in Minehead
For more ideas on activities to keep the family entertained, why not try some of these.
And take a look at our Things to Do section for attractions and activities.
Still not sure how to keep the children entertained? Drop into the Minehead Information Centre and the team will be happy to help with suggestions of places to visit and things to see. Alternatively, give them a call on 01643 702624.