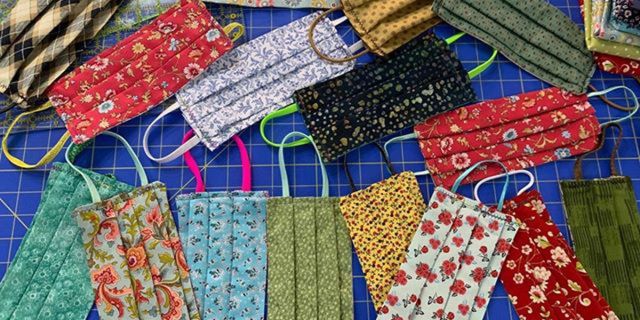 Covid-19 has certainly had an impact on the way we live our lives. If I'd been asked in February of this year what zoom, teams and lifesize were I would probably have said clothing brands or a new beer from one of our local breweries.
If someone had told me I would spend some of my time in April making homemade cookies again with my now teenage son, like we did when he was small, I may have wondered what sort of cookies they were talking about.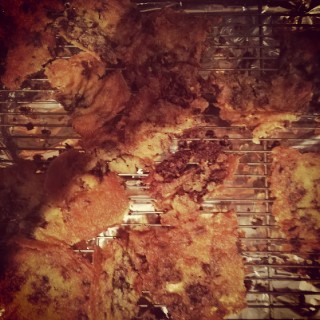 Homemade cookies
The delight on hearing local food outlets such as the Chinese, the Indian and the kabab house were going to reopen in April and May for takeout caught me by surprise. Maybe the delight I felt was because food has become an important part of my day or maybe it's because it felt like a sign a new normal was around the corner.
I admired a friend's skill at being able to make several face masks (with pleats) and matching bag (with pull strings) out of a donated pillowcase today. I agreed it would make a lovely present for her mum's birthday and meant it. A conversation neither of us thought we would ever have with each other!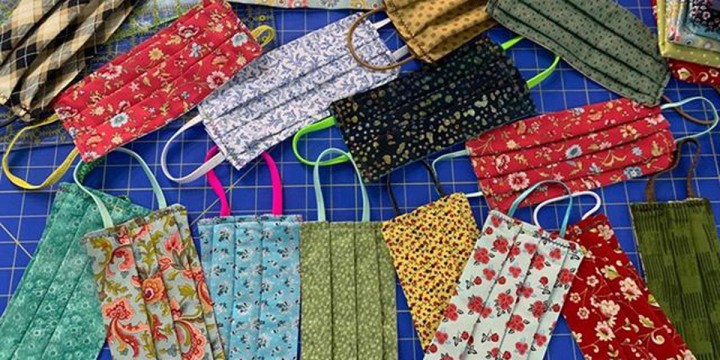 Our present world is surprising: I'm sure Eileen didn't anticipate at the start of the year, she would share a video with family, friends and people she hasn't met yet of her talented daughter's and grandson's creation. Here are her words:
"My daughter Jeannette, part of Fitzwarren Musicians, has been having a creative burst. She has written a short trio called Somerset Walks for 2 flutes and 1 clarinet. She recorded all three parts herself. Then grandson Albert put it altogether and has set it to a video of the photos they've taken on their many long walks together, hence the title."
Eileen Ann Moore
https://www.youtube.com/watch?v=GpEFiYWcTFs&t=19s
We hope you enjoy the video as much as looking at the picture of my homemade cookies.
If you'd like to share something that surprised or delighted you in our new normal way of life, we'd love to hear from you.