Get your entries in for a fantastic new competition recently announced by Minehead and Coast Development Trust (MCDT). MCDT are inviting photographic entries of our beautiful town and surrounding areas that will be displayed proudly and permanently on the Open AirGallery on Minehead seafront, just opposite the Minehead Information Centre and the Beach Hotel.
The competition, which started on 1 May and will run until 30 June under the theme 'Minehead – Then and Now', aims to celebrate the rich history of our wonderful town, as well as the more modern-day elements and our friendly, welcoming and vibrant community.
We all know how lucky we are to live in a town that is so rich with interesting history from days gone by. Not to mention the thousands of people who choose to visit Minehead and our coastline every year. And it's for these reasons that MCDT hopes to receive interesting photographs of Minehead in the 'olden days' as well as unique photographs that depict and showcase Minehead as it is today, to celebrate our lovely town and showcase our heritage to visitors and locals alike!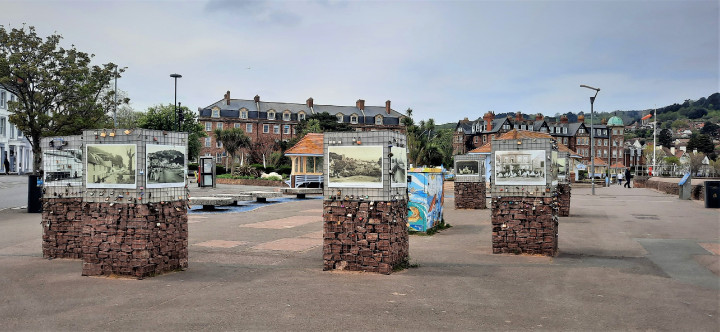 So, if you have historic photographs of Minehead as you remember it years ago or have captured some beautiful and interesting images of Minehead recently, submit your entries now to be in with a chance to have your photos displayed on the seafront.
To enter, simply email your entry labelled with the entrant's name and the location of the photograph to [email protected] Image files must be 200 dpi and between 1MB and 3MB. All entries must be received by 30 June 2022. Only one entry per person.
You can read the full terms and conditions for this photography competition on MCDT's website.