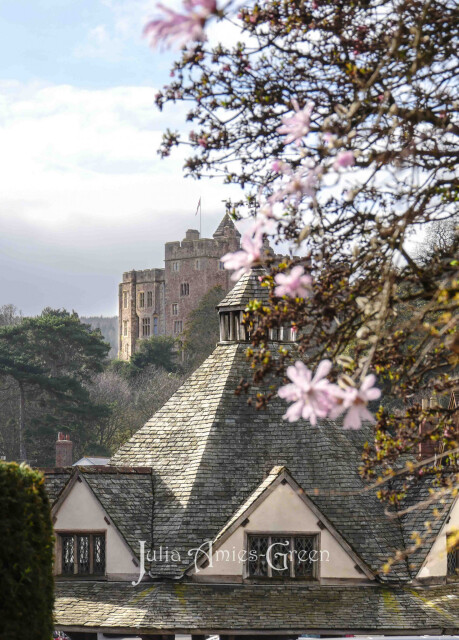 Wander Through Time on the Dunster Village Walking Tour
Why not join the new guided walking tour of Dunster village?Tour guide Jackie Barnes knows this beautiful and ancient village inside out. She leads the 1.5-to-2-hour tour, which is not only fascinating but also entertaining.
Jackie shares her wealth of history knowledge with walkers, peppering it with anecdotes and stories about the residents of the village past and more recent. This really brings to life the story of the village through the centuries.
Local insider knowledge
This activity really lifts the lid on life in Dunster over the ages and promises to give you an understanding and appreciation of this historical village in a way that would not be possible without local insider knowledge. Nobody knows a village like a local!
Dunster points of interest on your guided walking tour
The tour starts at the Dunster Steep and loops around the outskirts of the village. Along the way, you will enjoy discovering:
The working watermill
Ancient packhorse 'Gallox' Bridge
St George's Church
The Dovecote
The iconic Yarn Market
Many more points of interest along the way!
Bring your camera as there are some fabulous views of the Exmoor countryside and coastline that surround Dunster.
A gentle walking tour suitable for all ages, fitness levels and weather
This is a gentle stroll that is suitable for walkers of all ages and abilities. Jackie has a unique 'I Spy' for younger walkers, and well-behaved dogs on a lead are welcome. The tours go in all weather, so please dress appropriately, and be prepared for cobbles, mud, and inclines.
Guided walking tours with special needs
Walkers with special needs should contact Jackie, who will do her best to accommodate all requirements.
Contact
To find out more, visit 'Exmoor Village Walks' on Facebook or Instagram. To book, contact Jackie direct on 07789 767710 or email [email protected]or book in the Minehead Tourist Information Centre.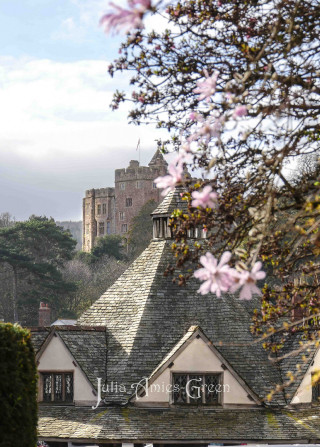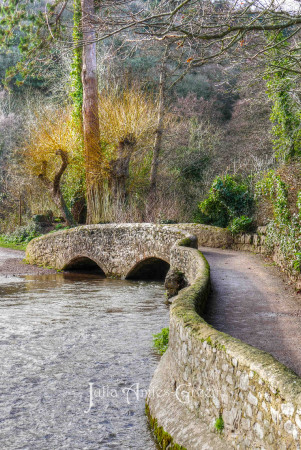 Photos by Julia Amies Green